July 22nd, 2023
Peg Martin Memorial Golf Tournament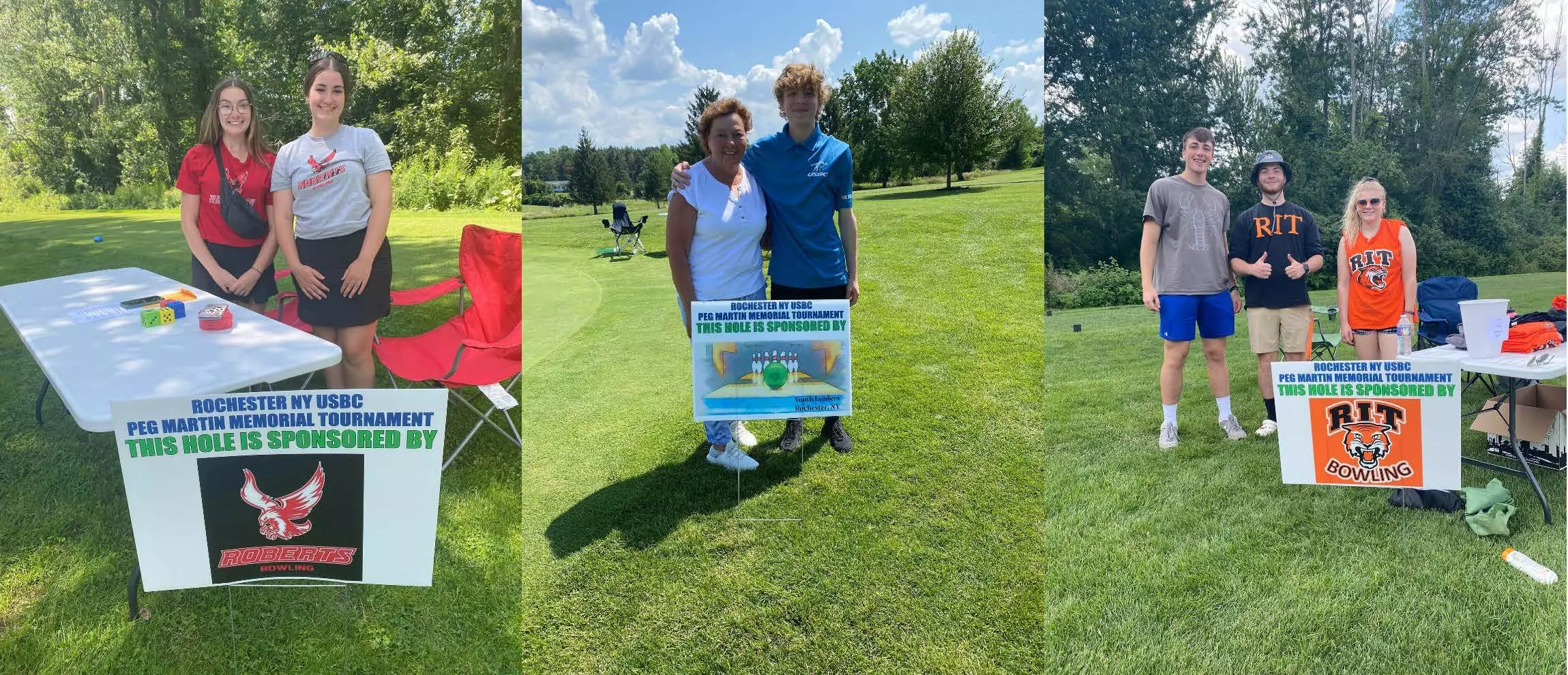 Recently the Rochester USBC in partnership with Rochester Youth Leaders, RIT Bowling Club and Robert's Wesleyan Bowling Team hosted the 2023 Peg Martin Memorial Golf Tournament on July 22, 2023.
This event had 20 (4 person) teams competing a scramble format. Many of our golfers enjoyed lunch and then a BBQ Buffet dinner after the event at Jack's Place.  It was a wonderful day to enjoy 18 holes of the scenic golf.  Throughout the day you likely saw many of our board members and association director helping run this event. 
This was a very successful event and has received positive feedback from those who have attended.  There were two divisions of competition Men's Division and Mixed Division.  The winners were Team Zinone in the Men's and Team Martinez in the mixed each receiving $200.  2nd and 3rd place teams were Team Oddo and Wambold in Men's and Team Bardol and Lucas in the mixed each team received 4 tickets to the Go Bowling Event @ the Glen (Graciously donated by ABC Gates Bowl).
As part of the competition there were additional games to enter such as the Longest drive, putting contest, 50/50 raffle and auctions. 
Our winners of the longest drive and closest to the pin contest each were awarded a $25 gift card to Wegmans.
The goal of this event was to provide a different opportunity for our members to compete together outside of the lanes and enjoy time together and build new relationships which will hopefully carry into the upcoming season. 
A benefit of this event was the ability to further help some of our community organizations.   The Rochester Youth Leaders, RIT Bowling Club and Robert's Wesleyan Bowling Team raised $341 per group. Due to the wonderful support of our membership of this event the Rochester NY USBC has agreed to raise their earnings to $500 to support the growth of bowling in the Greater Rochester Area.
 We would like to thank anyone that sponsored a hole or donated to our raffles. This event was a huge success, and we hope to make it an annual event in Peg Martin's honor.
« News